Get The Best Saloon Southampton Lash Extensions 
Are you looking for beautiful and natural-looking Southampton lash extensions? Choose Beauty Arts! They offer professional lash extensions in the area.
Located in the heart of Southampton, Beauty Arts offers the best professional lash extensions in the area. Our expert staff uses only high-quality materials and the latest techniques to ensure you get the best results. With years of experience and a commitment to customer satisfaction, you can trust Beauty Arts. It gives you stunning and long-lasting lashes. Read on to learn more about our services and why we are the top choice for lash extensions in Southampton!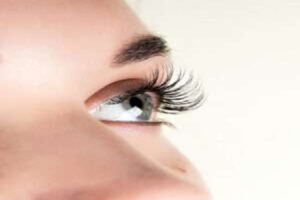 What Are Lash Extensions?
Lash Extensions are individual synthetic lashes that are professionally applied one by one to your existing natural lashes. They add length, thickness, and volume to your natural lashes. This way, it creates a fuller and more glamorous look. It can be made of various materials such as silk, mink, and synthetic fibers. 
The quality of the material determines how long the extensions will last. Also, it sets how comfortable they will feel in your eyes. The application process is semi-permanent. It requires regular maintenance visits every few weeks. It keeps your lashes looking full and fabulous. 
During each appointment, our professionals will evaluate the condition of your natural lashes. It determines how many extensions must be added or eye lash extension removal to maintain the desired look. With proper care, Lash Extensions can last up to 8-10 weeks!
The Benefits Of Lash Extensions
Classic eyelash Extension is a great way to enhance your beauty and bring out the best in your look. Not only do they look amazing, but they can also provide you with some serious benefits. Also, it can help you look more awake, boost confidence, and make your overall appearance stand out from the crowd.
With lash extensions, you don't have to worry about mascara or the hassle of putting on makeup. They are lightweight and long-lasting, giving your eyes the perfect frame for any look. Your natural lashes will be longer, fuller, and thicker. Plus, they are very easy to maintain – all you need to do is keep them clean and brush them occasionally.
Another benefit of lash extensions is that they can protect your natural lashes. Lash extensions are a barrier between your eyelashes and dirt, oil, and other debris. It prevents damage to your natural lashes. Additionally, if you're going for a dramatic look, you can opt for heavier lash extensions. It will add more volume without the risk of damaging your natural lashes.
Finally, lash extensions can help you look younger and more confident. You can create a stunning look with lash extensions without spending too much time on makeup. You'll have fuller, thicker lashes that will draw attention and make you feel beautiful. 
At Beauty Arts in Southampton, we offer premium quality Lash Extensions for every occasion. So, you can get the perfect set of lashes that will make you look and feel your best. With our expertise and top-notch products, you can enjoy all of the benefits of Lash Extensions. We never compromise on quality or safety. Get ready to take your look to the next level!
What Makes Us Remarkable For Service From Others?
At Beauty Arts, we are proud to provide our clients with the best and most professional Lash Extensions in Southampton. Our team comprises experienced technicians specializing in lash application, offering superior quality and attention to detail. 
We use top-of-the-line, safe materials, and products, ensuring a long-lasting, natural look. Our staff has an eye for detail when applying your lashes and takes their time to ensure the perfect result. We also offer broad aftercare advice to keep your lashes looking great for as long as possible. 
At Beauty Arts, we are constantly looking for ways to stay ahead of the competition. So, we regularly update our techniques, methods, and products. Our worker receives ongoing training to keep up to date with the latest trends in lash extensions. We also aim to provide clients with a personalized experience by consulting. 
Our commitment to quality service and attention sets us apart from others. We strive to provide the perfect look that enhances your natural beauty. With years of experience and expert knowledge, you can trust Beauty Arts to give you amazing results!
Conclusion
At Beauty Arts, we are keen on providing the best Extensions in Southampton. However, our expert staff uses only the highest quality products to give you a beautiful and natural look. However, our service stands out from the competition with its custom approach to each client. Also, this is for our commitment to achieving perfect results. With our professional team, you can be sure that you will always receive the best Lash Extensions in Southampton.